Insights & Analytics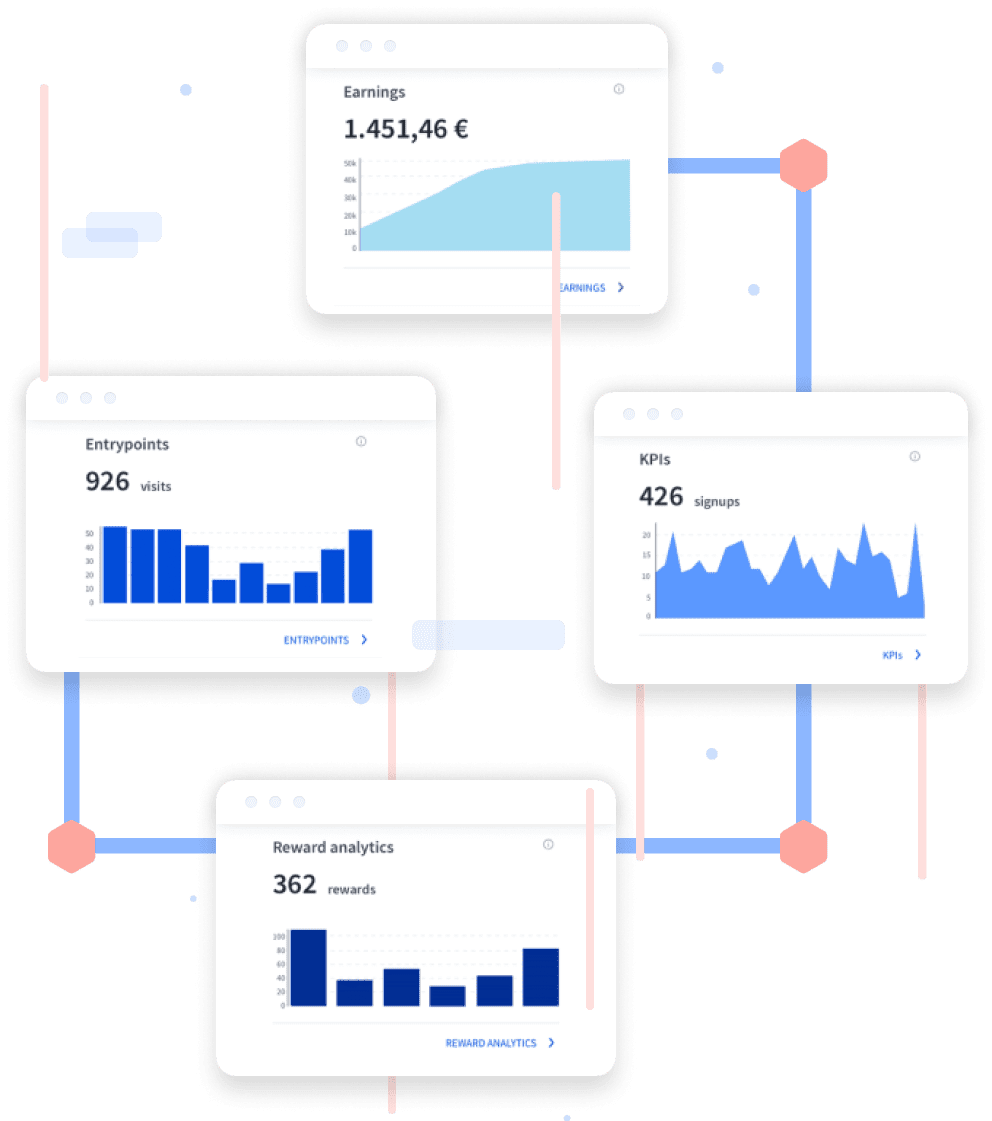 Get insights into customer behaviour and the performance of all your incentive programs with the Insights & Analytics Module. See which incentives, customer groups and programs perform best and show the highest ROI. Get comprehensive reports on participation, expenses, generated revenues, user flows and funnel metrics, so you know what's working and what to do next.
Extensive reporting:
Get performance reports of all your running incentive programs across all your channels and customer touchpoints.
Valuable Customer Insights:
See which customer groups react best to your offers and where you get the highest increase in lifetime value and the best ROI.
Constant Optimization:
Optimize the performance of your incentives programs based on a vast amount of data. Apply A/B testing for incremental improvements and clarity.
Stay Safe with Fraud Detection:
We apply various automated and manual checks to detect fraud early and to keep you and your business safe.