Fulfillment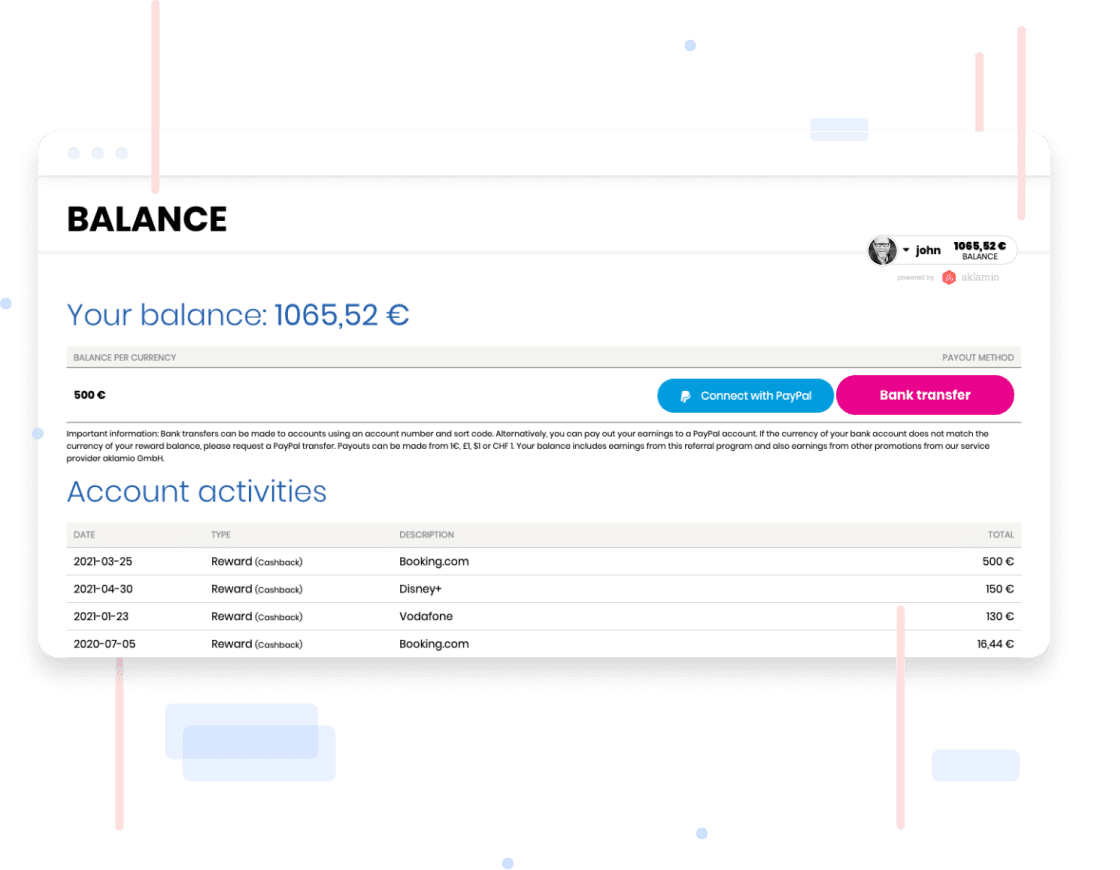 When the Rewards Engine has decided that a customer action qualifies for an incentive, that's when it's time to fulfil the incentive. The Fulfilment Module ensures that customers get their reward. There are various incentive types, like cash or carbon offsetting, and more. The Fulfilment Module can also connect to existing vouchers, top-ups, points solutions or even fulfil vouchers from 3rd parties like Amazon.

Check out these types of payout:
Cash:
Choose cash incentives to run cashback campaigns or get the most out of your referral program. Customers can transfer the rewards to their bank or PayPal account. We support more than 20 currencies!
Carbon offsetting:
Offset the greenhouse gases related to a customer's purchase or action. Help customers become carbon neutral and enable them to see their offsetting success in a central interface.