Omnichannel Tracking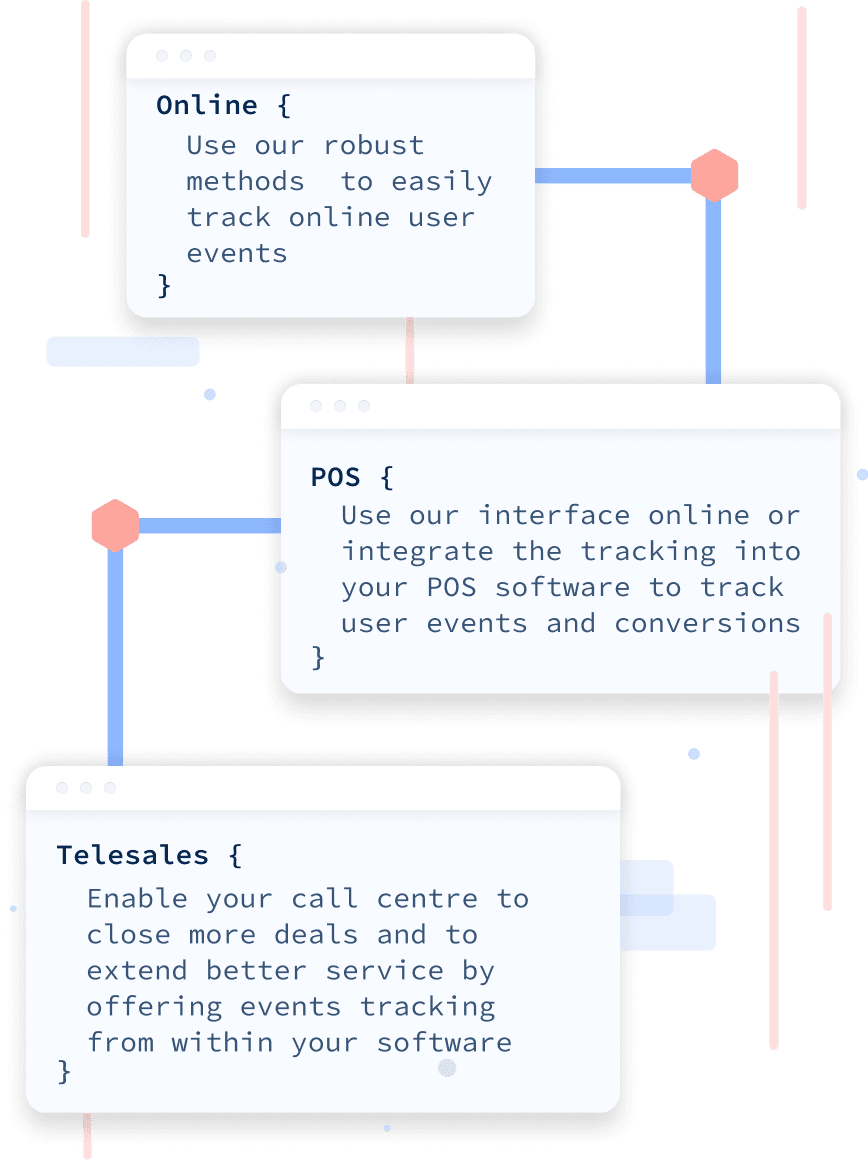 If customer data is gold, then our Omnichannel Tracking module is the gold miner. It provides the functionality to track and synchronize your customers' actions and data across multiple channels. So whether it's a new sign-up, an upsell, a referral, or a phone call, our tracking API will collect the data. The data is then forwarded to the Rewards Engine, determining if a customer's action qualifies for a reward.
If you don't have development resources, we'll provide you with the right tools to easily track actions across all your channels, whether your websites, your app, call centers, or point-of-sale.
Monitor all channels:
You can track customer actions on your website, app, across call centers or at POS. It can even synchronize actions directly from your database.
Easy to set up:
Connect to our APIs or add our scripts to your website or app source code. We will also provide additional interfaces to your call center or POS employees to track new customers and referrals.
One tracker fits all:
Once the tracking is up and running, you can run all types of incentives programs without any delay.